Online petition has ended! 4,763 signatures!
Thanks Ian and Ron, Big Dog,
Justin and Jason, Ledge and his crew,
and all of the Sports Animal!
620 Rules!!
New Page! Favorite Letters from the Fans
New! Videos of the A-Train on You Tube! Click here


Click here for our My Space "Give Mike The Ball!"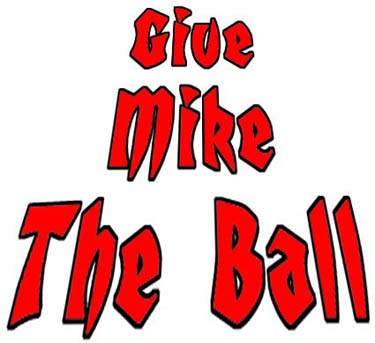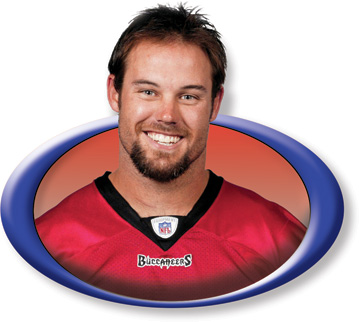 It's over! Original webpage and petition
available here

From Dictionary.com
nar·cis·sism /'n?rs??s?z?m/ [nahr-suh-siz-em] Pronunciation Key -
1. –noun 1. inordinate fascination with oneself; excessive self-love; vanity.
2. Psychoanalysis. erotic gratification derived from admiration
of one's own physical or mental attributes, being a normal condition
at the infantile level of personality development.

Jon Gruden is a narcissist. So much in love with himself and his own offensive
genius that he cannot see beyond the fulfillment of his own personal gratification.
Sunday, in front of 60,000 plus fans in Tampa and countless other watching
in Florida and across our country and fans oversees and everywhere, in a meaningless
game at the end of a dismal and lost season, Jon Gruden was not able to put
aside his wants for even one game. In what will probably be the last game of
his career, Mike Alstott had only 6 carries. The carries that he did get were
low percentage plays that were not meant to succeed. Although the fans
clamored for their favorite player to get the ball, in the Red Zone Gruden
threw 3 incomplete passes. He featured Michael Pittman, who I love but it
will not be his last game. He ignored pleas from his team and the fans, and
showed to anyone that was not already convinced about who and what he
is as a man and a coach. It's all about him. You, me and everyone else are
wrong about everything and how dare we even question his decisions.
How dare us.

Right now I would like to say alot of things, but I want to wait for a couple
of days and see what happens. The great NFL coaching carosel is about
to start, and I only hope for the sake of this team, the fans, the players
and the coach that Jon Gruden is dispatched and someone brought to lead this
team with class, leadership, wisdom and humility that is the foremost
qualities of a true and great coach in this wonderful game that we have
all come to love, the National Football League.

Thanks to everyone who signed the petition, which ended with 4,763
signatures in only 21 days, and over 20,000 hits! Way to go!
A printed copy of the entire petition and the letters was
delivered to the customer service window at Raymond James
Stadium and I was told that it would get to the Glazers.
Original webpage and petition
available here

Leave your thoughts about this coach below. I will post all comments
that are profanity free, pro or anti Gruden.

E-Mail them here

I want to sign the petition to give Mike the ball. However, I say
give Mike the team. Get rid of this sorry unappreciative so-called
coach we have. He is the reason for this bad year, he has destroyed
the entire teams morale by the way he yells and treats them. By the
way his little chuckie scowls and faces have not been amusing for a
long time and Dungy NOT Gruden brought our team to the superbowl
win. PLEASE Mike don't leave us.
Joy Denney
joy_denney@yahoo.com
Come on Gruden, how did you expect Mike to be a force in the game when you didn't give him the ball enough early to get a feel for the game. Until today I have been a very strong supporter of you even when I disagreed with what you were doing with the team. This was Mike's last game and in the big scheme of things had no meaning for the team or the season. Why in the hell when the team was in the Red Zone didn't you allow Mike to pound the ball? You owed him and this community that much. You have allowed your ego to become greater then the team. As I am sure a coach told you somewhere along the way, no one person is greater then the team. Either check your ego or get out of Tampa Bay before you totally destroy what so many people have worked so hard and so long for. If it was up to me, you and Allen would be out of here today.

Happy Frickin New Year

being a season ticket holder (which we waited 5 years for when Tony was coach) we were at yesterdays game. I was very disappointed that mike did not get the ball more often, I was concerned however that when Mike was put in the game everyone on earth knew Mike would get the ball and therefore the Seahawks had 4 + men on top of him; he was not kept in the game for normal plays. As for Jon Gruden, I do feel he is very selfish; did he purposely lose this entire season just to get 1st round pick?? I don't believe him to be honest either, Bruce Alen and Jon Gruden messed up the Raiders so bad that team still has not made it back yet. Is this what his plan is for us? As for his "Great Offensive Plays" well; I don't see them work any better then any other NFL team. His greed of needing to control the entire team has effected our #1 Defense. I've noticed Monte and Gruden on the side lines' it did appear they had words on several occasions. What in the World is going on?? But in all honesty is it truly Gruden's fault or does this all fall on the shoulders of the Glazer Family! how greedy have they gotten and what exactly is it that they are looking for?????

one of Mike's #1 Fan's
Maryann Piano

Get rid of Gruden as quick as you can. Who owns this team anyway, the
Glazer's or Gruden? From the looks of things, it appears Gruden
thinks it is his team solely. I do believe the fans pay his salary
and therefore should be considered when they make their reasonable
concerns and requests known. His filthy mouth and scowling face has
been a complete turnoff for many for a long time now. In my opinion,
he definitely can never take credit for our superbowl win. That
belongs to the great, fair and fan-related Dungy as well as the dyno
team we had before this guy came in and decided to get rid of all the
Bucs fans greatest. Bring on Yogi Bear, Elmer Fudd or anyone, just
send Gruden packing.
Joy Denney
joy_denney@yahoo.com
Hey Gruden....What's up. Inside the 5 yard line,last game of the seasom & possibly Mike Alstott's final game of his Bucaneer career and you couldn't give him one last chance at glory.One last chance for the loyal Tampa fans to erupt at RayJay like Mt Etna...just blow the top off the place ? You blwe it on both accounts. Wait let me guess you had drawn up a play to score 20 points and 5 wins to push us into the playoffs !?!?!? How will you treat Derrick Brooks or Rhonde Barber in what may be their last games? You robbed Mike & you robbed the fans. Offensive genius like Joe Hazelwood was a great boat captain. Hope your new job in arena football works out for you and Bruce Allen.

Pat Lalka
I'm glad this site is out there to show all football fans what a good portion of Tampa Bay fans feel. I was extremely irritated with the fact that on our last offensive drive of the season, that Ego Gruden did not give this icon a chance to get one more in there. Just one more touchdown in what could have been the last game of his career. How thoughtless after all Alstott has done for this team. I mean, come on. 1st and goal from the five, Mike got 2 yards when everyone knew he was getting the ball. Then he follows that up with 3 passing plays, even pulling Alstott out? Ridiculous. A man who has been a powerhouse since the days of the orange and white, and this is the thanks he gets. The season was over regardless. It was time to do this for the fans who have stuck by this team throughout all of the bad times this season. All the fans who can shrug it off and say 'There's always next year, this is still my team."&

Brad
q1w2e300@earthlink.net
Gruden has to go!!! I've been a Bucs fan all my life. I remember when we had Young, Williams and Dorsett when they were good, but misused. Then we had the fortune of getting Tony Dungy, one of the greatest head coaches in the NFL in my opinion. He rebuilt the team from the ground up and then was fired before he had a chance to take his Bucs to the Super Bowl. Had I been on that team, I would have sent Coach Dungy a ring, because it was his team that got to the Super Bowl.

Gruden may not be a bad coach because the team he built in Oakland went to the Super Bowl the same year that Tony's team went, but since then, he has destroyed what Tony and Monte worked so hard to build. I don't know what is going inside the organization, but they need to take a hard look at what the heck is going on and fix it before they start loosing fan support. We barely got into the playoffs last year as a wild card and now a losing season. Not acceptable. I've been a fan since I was born and the Bucs came to be. I will always be a fan, but I'm not happy with what I'm seeing. Fix it and fix it now!!!

Jai Cotman



We can only hope the Glazers wake up and see Gruden for what he really is, an individual who can't see beyond the end of his ego. I'd say throw him in the bay, but why pollute the bay any further.
Coach5532
It hurt really bad to see Mike sitting out during most of the game on Sunday. Why Gruden would want to waste that talent, heart and professionalism is beyond belief. I hope that Gruden gets the axe as he was basically useless, rude, crude, made terrible choices, and demoralized the team to the point where most players had no self-respect left, were laughing and joking around while the team was losing against the Seahawks, except for Alstott, who as usual, stayed his great respectful self. Alstott needs to play another 2-3 years at least! DON'T GIVE UP WHAT YOU LOVE, MIKE, just because of the unfortunate chain of events last year! Even if it is with another team...yes we will miss him terribly but he will come back here to live because his heart is here in Tampa Bay. It is Murphy's law that that freak of nature Gruden got the credit for the Bucs winning the Superbowl but we all know who deserves all of the credit - Dungy and his team. Gruden, go to Joisey! You'll blend in really well there!
Jemie B Russell
Oh Chucky, how i believed in you!!!! I waited for over 5 years for my season tickets, i sent my husband on a goose chases to get us into the games on Sundays before our number was called. I truly believed in you even when everyone said it was Tony's team that won the Super Bowl. I always went to bat for you. I honestly thought all your 500 faces ,"F" bombs, pounding of the rock, and your own Cannon dramatics at the away games were the best. I thought WOW, a dramatic coach who actually shows emotions, he really has this team FIRED up.....
Wow was i wrong, what the he-- happened? How could you do that to Mike. You did not let him pound that rock on what might have very well been his last game. Yes, I get that Sea-Hawks were probably very well aware of the site and what we as fans had requested for Mike that day. But by all means Mike Alstott deserved more time then what he was given on Sunday. This Sunday's St. Pete times article summed it up the best when they said, "What do you think of when you think of Tampa Bay?" "MIKE ALSTOTT" . A man with class and respect for all.
Mike, As one of your many fans I am sorry that what have might have been your final game as a "TAMPA BAY BUCCANEER" played out like it did. You deserved better then that. Good Luck to you and your beautiful family. Your fans wish you all the best!! We know you have more left in you and we believe whole heartedlly in you, but you have to do what is best for you and your family.
By the way, Way to block and open up holes for Pittman. You are the MAN Mike.
NOW as for my fellow fans... What the hell is up with the 12Th man on the field.
HELLO THAT IS US!!! Why are we waiting until the opposing team's offense breaks their huddle before we get loud? Our job is to throw them off track. Why are we leaving the game just after half time? By looking at our stands lately you would never believe we had a sold out stadium. Why are we not supporting our defense? We are supposed to get loud, not sit there like we are the freaking MOVIES or a BALLET.
I'll never forget my first game. I was told to sit down and that i was to loud, by my fellow fans. I could only sit back in disbelief and wonder if i was at the Ballet or a football game. Come on guys i think we need to get with the program right along with Chucky, The Glazers, Our Offense and Our Defense. WE ARE SUPPOSED TO BE THE 12TH MAN ON THE FIELD!!!

Here's to a better season in 2007!! :)
From a female football fan !
Dawn
Bucsfan40dl@yahoo.com
6 Carries for 4 yards and a FUMBLE.....Yeah you guys Tarnished Mike Alstott. He will be back next year and your Man love for him was an Embarassament to him and you.
4700 out of 70,000 who go to games and over 100,000 on the waiting list.. Your Website failed and Gruden will be back
sucks for you
Albert
Horrible, just horrible. I've lost alot of respect for him now, I think it was 2nd & goal and they showed Gruden with that STUPID smerk on his face just made me sick to my stomach. He knew what he had done, I mean come on let the man go out in a blaze of glory in front of the best fans, and home crowd. Thats about it for now because I'm starting to get pissed, but Mike we'll miss you pounding the rock on sundays, stumbling, rumbling, bumbling. Mike congrats to you and your family on a good career and best of luck with life, and one last time TOUCHDOWN... Mike Alstott up the middle. #40 sincerly, Todd
that damn coach needs to be fired he put Alstott in every bad situation's, how is the guy suppose to have a good last game when you do that to him. This coach has taken a very good team and turned it into a laughing stock. We can only hope for better next year gooooo bucs.............. David J.
I think Gruden is trying to be a politician. Never completely answers a question while being interviewed. How can he say he hasn't heard that this is Mike's last year.
I see a lot of changes being made at One Buc Place....
A true FAN..... Fran
What Gruden has done to this team sickens me. He has hijacked OUR team and destroyed everything that Dungy worked so hard to create. My indifference towards this season has turned to anger. It is time for us as fans to step up and take back OUR team!!!!

Rolando Rodriguez Jr.
The Glazer's need to realize that Jon Gruden is a bust. I am amused by
his facial expressions, but his coaching talents are digusting. Shame on
him for not utilizing the talent on the team and disappointing fans who
work hard to pay for tickets or like myself in Texas have to pay for the
NFL Sunday ticket. We won a superbowl on Tony Dungy's team (he deserved
the ring, not Gruden) and have became a league embarrasment on Gruden's
time. Please give us fans something to cheer about and give Chucky the
ax!!!!!!!!!!!!!!
Tampa Tory
Bedford, TX
OK, so the season is over. Is Mike done? No one really knows right now. Hopefully not. There isn't a runningback in the NFL right now that compares to his field presence. I may be a little biased but I speak the truth.
As far as Gruden is concerned... He wants too much. The teams that always succeed focus on the fundamentals. He is too engaged in fooling the defense that he forgot how to coach. Do I think he should be fired... No. He can still do the job that he was brought in to do. He just needs to get back to the roots of the game. I think alot of the fans are fairweather and just because the team has a loosing season they need someone to blame. Sorry, but I don't think it's just Gruden. The defense is getting old and predictable. Maybe some fingers should be pointed Kiffin's way. None are though, why is that? Because he assisted in building the defensive team that brought us from last place to a force in the NFL. Well, I'm sorry I don't feel that way. During the winning seasons, teams had trouble scoring against us. Now they seem to drive the field at will. Something is definately wrong there. So instead of looking at the offense, which really isn't that bad considering the QB Gradkowski is completely worthless and lost all of those games. We won the games we should have won...bottom line.
Alstott as a coach??? That might not be a bad idea. Offensive coordinator, helping a NEW defensive coordinator rebuild a once proud team. You never know now do you...
Rodney H.
Gruden must GO!!! Mike must Stay!!! Gruden does the same thing to Mike every game. Let the man play.
Denise
you kno what there was a time when i liked gruden and what he was doin, but u kno what that season ended a long time ago, and he is pushin away my fav. player of all time. u kno that is a good question...why isnt alstott getting the ball more, has he ever done anything to not get the ball? o yea he barreled through guys on the goal lines for touchdowns, and plowed through guys on 3 and shorts. you kno wut i guess that just aint good enough for gruden. i wonder if gruden remembers that alstott has the greatest 1 yard run of all time? probably not...lose gruden AND GIVE MIKE THE BALL!!!
Kerri
6 carries, at least 2 for a loss, 4 yards total, 0.7 yard avg, 1 fumble, 1 (admittedly difficult) dropped pass.
the enthusiasm driving you to create this site, while understandable given mike's contributions through the years, is counterproductive. it is hurting, not helping, the buccaneers. if you are okay with that, then you are not as much of a bucs fan as you likely think you are.
thesunnyturtle
Comments - Mike, this may be a bit late. Please, for the sake of the fans, don't retire from the Bucs. We love you and want you to continue playing as long as you want and are physically fit.
You turned me into a Bucs fan. If you decide to retire, please stay visible in Tampa Bay.
Lou Bader, St. Pete ...

You people are some of the most stupid fans in the world. I can't believe with the odds against winning because of the salary cap and we still win a superbowl and a division championship and you are ready to get rid of the coach. I like Mike to, but quit crying like a bunch of little girls or post your name and the football team that you coach to prove that you know what the heck you are talking about. Rich Mckay built this team to win a superbowl and he really wanted Tony Dungy to succeed but he didn't. He signed players to salaries that made them unable to cut because of cap hits, he gave away draft picks for Meshawn. Then the Glazers step in and nix the hiring of Marvin Lewis by Rich ( boy would you guy's be crying) and gave away the farm and handcuffed the team in order to get Gruden. He had one year to win the superbowl before the fallout started and he did it, I agree that some of the personell moves were bad, but when you have so many needs and so little money, what do you expect. Next year I expect some major changes in the Buc's and all you sissy ass fans will be right back on the bandwagon and kissing Grudens butt. Drink more beer smoke more weed and keep your ignorant statements to yourself, unless you are qualified to do the job.
Kevin Rose
This site is ridiculous….. I understand the fascination with the guy I really do, he's a hard nosed player, but the guy has been toast for a longtime. The most ironic part? The two guys who gave him the ball a lot and maximized his talents were Mike Shula(and his boring 72 Dolphins offense…ball control) and Dungy and you guys ran them out of town. If they would have continued down that path they still would have won the championship, just in a different way. Ala Steelers.
Rance Holt

Dwayne,
I appreciate what you are doing, however I think for historical accuracy you should also include Tony Dungy as a Coach that did not use Mike correctly. This shouldn't be a forum to bash Gruden. Check Mike's stats in 2002 when Gruden became the Head Coach and compare them to 2003 until Mike's injury, he was on pace to equal or exceed the 2002 numbers. After the Super Bowl victory Mike was quoted that he would love to get back to catching 50-60 passes like he did his rookie year, in 2003 he was well on pace to meet those numbers, in other words Gruden was using him. My point, is that Gruden has been held out as the evil Head Coach that hates Alstott, this just doesn't ring true. You state in your headline that "We cannot change the last few years of neglect from the coach", remember that the last few years include 2003 when he was injured and 2004 during his recovery and return. In 2005 Carnell Williams was drafted and took the bulk of the carries, he was named Rookie of the Year by the AP and the NFL, meanwhile when Gruden needed someone he could count on in 2005 he went to Mike for TD's and first downs. 2006 has been disappointing for a lot of players for many reasons. Remember that this NFL franchise will continue on after Mike retires. The local radio personalities need to be taken with a grain of salt, remember that.
I was at the Seattle game, there was no more opportunity to just "givemiketheball", this is a team sport.
Tony Gatliff
I love Mike Alstott and hes my favorite player and i wish he would come back for 1 more year but..i really hope we get a new coach cuz i hate gruden and i dont think that hes a good coach at all.I mean seriously the last game against the seahawks,we were on the 3 yard line and it was 1st down i think and he couldnt try Mike,he jus had 2 throw for 3 incompletions,alstott is known 4 getting into the endzone but no he doesnt care bout other peoples feelings,Mike was crying and i'll admit it im a 14 year old guy and after i saw him crying i was about 2 do the same.Tony Dungy was the 1 that got us 2 the super bowl,all Gruden did was win the last few games,Lets have a good year next year.Go Bucs!!
aubinbrooksville
We sit here awaiting another super bowl. Im sure Mike is a little bit town between the teams as one is led by is previous coach which led him and his team to the bowl, then the other is his his home team as he grew up.

Either way, I hope Mike knows how much we appreciate him although he may not notice based on the most recent of games and the decisions made by our current coach and management.

I think it would be fair to say that we all have been made a better man by knowing Allstott as we have. I also am sure that I am not alone by hoping him the best and hope that he will remain a fixture here on our team if at all possible!

Its not over yet!!!
Phil
You need to start a new site called GiveMiketheBoot.com or ShowMiketheDoor.com. Yeah he is a hero in Tampa, so what. He has not been the same since the neck injury and he is putting the team in a tough position. By saying he is coming back, the team must sign him or they will get slack from jerk offs like you. Who cares if that overated piece of trash gets carries, his 2 yards a carry do nothing and his blocking is horrible. It's not 1997 any more, get over it
Jim Bean
why you should use your head and not emotion, if you are truly a bucs fan, when evaluating whether we should 'give mike the ball':

Alstott has averaged 3.8 (2002), 2.9 (2003), 3.4 (2004), 2.4 (2005) and 2.9 (2006) yards per carry over the past five seasons
thesunnyturtle
You are an idiot, this website is idiocy. Checked for my response, funny how there is only one negative response posted. Grow up kid and get a life.
Tony Gatliff
Alstott at the end? St. Times Article
Channel 10 interview about the website
Bradenton Herald piece on Mike and this website
Interview on AOL Sports Buccaneers Fan House 12/27/06


Click here for our My Space "Give Mike The Ball!"
Article on Mike on St. Petersburg Times.com
Article on this site on AOL Sports
Check out Give Mike The Ball! at The Captain's Deck.net
Blog about this website on Sticks of Fire!
Big Ten Talk: Give Mike The Ball!!
Several Posts about this website
Bucs Blog by Scott Cramer at TBO.com
Buccaneers.com Bulletin Board Post
Give Mike The Ball.com on Mike Alstott's Wikipedia page!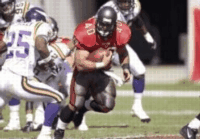 Click here to add this link to your site!! (Thanks Uncle Karl)

I am open to suggestions from everyone about any of the
ideas I have put forth here. E-Mail them here

I am in no way involved with any group or person but
attempting to do this. I have no ties to Mike Alstott
or his family in any way. I'm just a big fan.

Links
Buccaneers.com Mike Alstott Player Bio
NFL.com Mike Alstott Player Stats
Mike Alstott Football Camp
Wikipedia - Online encyclopedia - Mike Alstott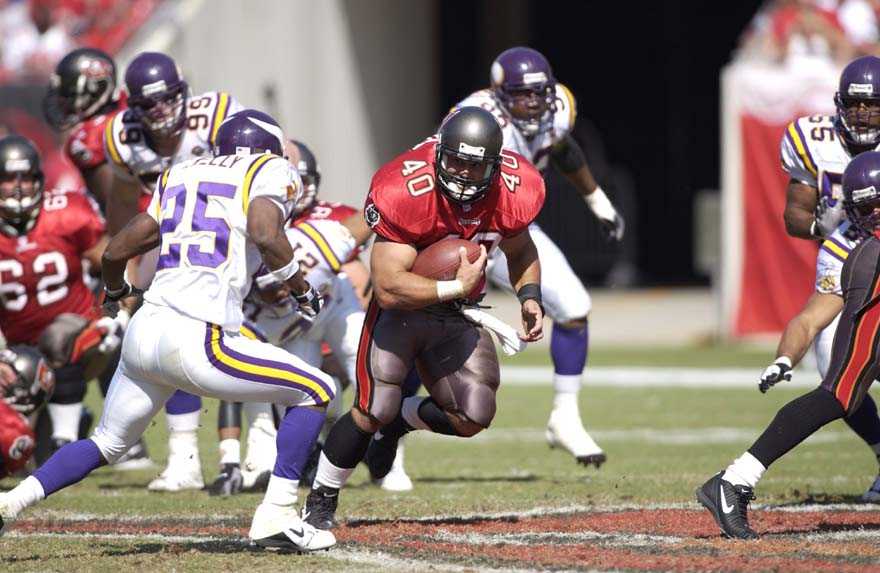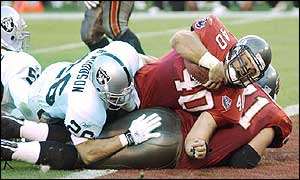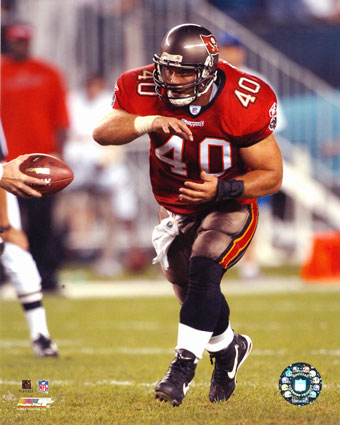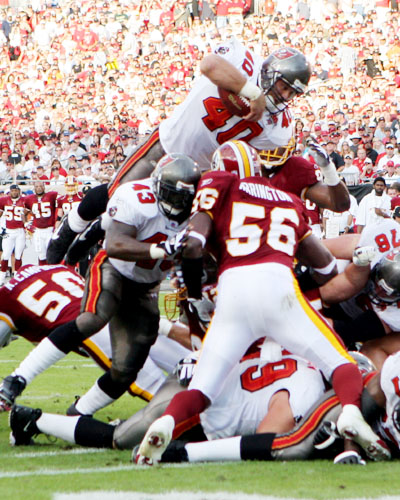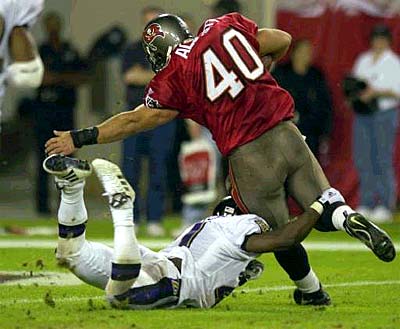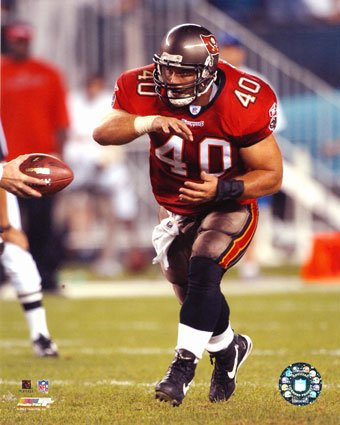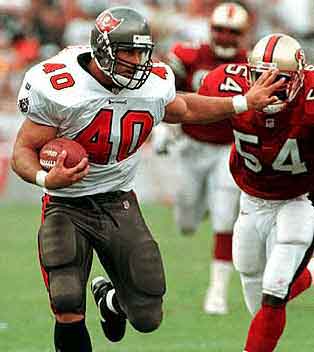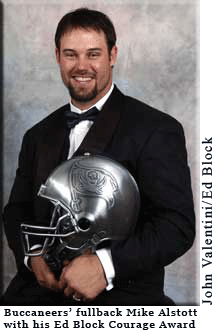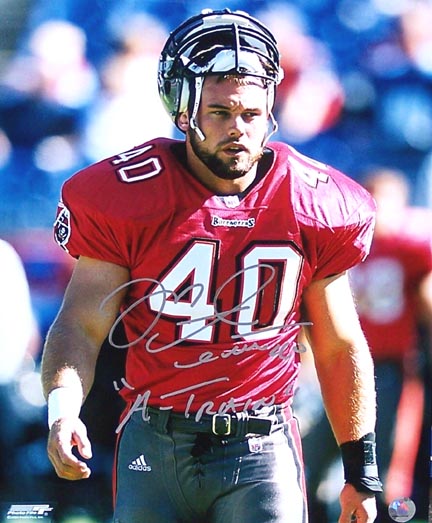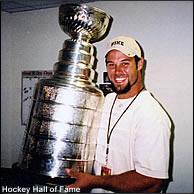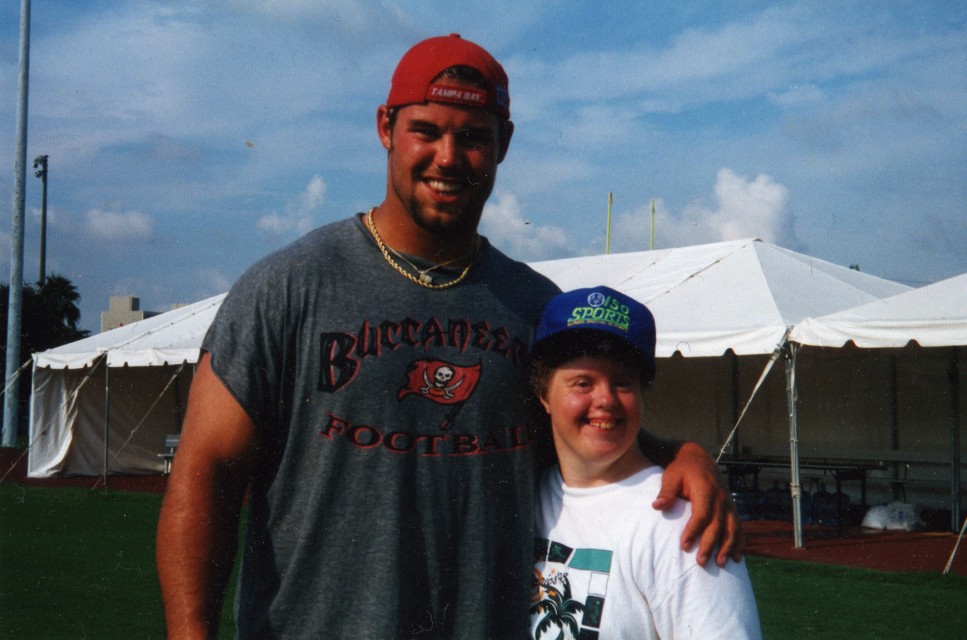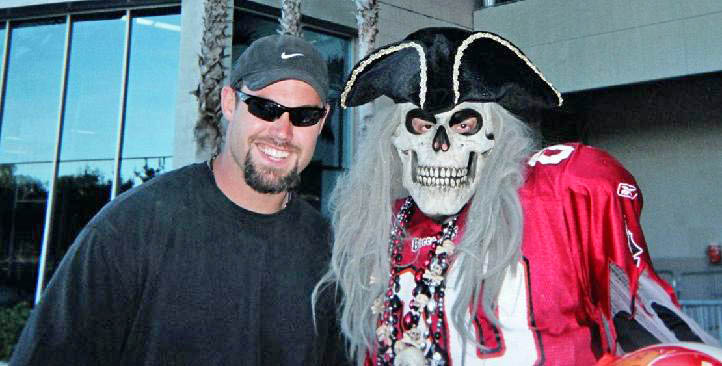 If any of these photos should be removed, let me know.
Site Created and Owned by Dwayne Scranton